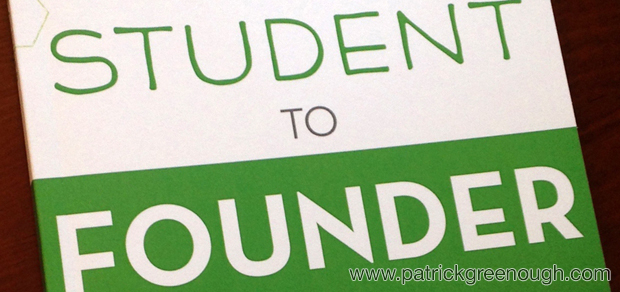 This book was pretty much all I thought about for 3 years solid. In fact, from idea to publication date, it was almost 3 years to the day. That was unplanned of course.
I had the idea for this book
while sitting with my mother at a café in Santa Monica. It was early August of 2013 and I already had a wealth of leadership, marketing, and technology experience in my background.
It all started back in 2005 when I held a couple memberships in some Psychology and Sociology honors societies during my undergraduate tenure. It wasn't until I got to Business School that I really blossomed as a student leader. I held a variety of VP and Presidential roles in a number of different student organizations. At which time, I even founded a premiere event [Anderson Club Challenge] that stimulated significant morale growth and external investment interest.
Further, during my postgraduate professional tenure, I held VP roles in a city affiliate chapter and a national executive board. I did some speaking gigs at notable universities and conducted some consulting for a well-known private university in Orange, CA.
See my LinkedIn profile for details.
While I enjoyed all of this, I knew I needed to offer something tangible to my market of entrepreneurial minded college students. This is when I had the idea for my book.
I want college students to learn how to be entrepreneurs while they're in college so they know how to start businesses when they graduate.
My book, Student to Founder: Secrets to creating a student organization in college and starting a business after graduation
covers a variety of strategies positioned to guide the college student through the process of running a business by way of starting and leading a successful student organization.
Here's what's inside:
This book is packed with tips including How To:
Network and introduce yourself
Find talent
Target your market
Register your business
Build strategic partnerships
Conduct strategy sessions
Monetize
Brand your business
Market your business and build awareness
Build and manage a secure website
And a whole lot more…
It can be confusing and complicated to think about all that's needed in order to successfully launch a business. With my book
, you can now avoid the headache and walk the paved road.
Grab a copy of my book
and enjoy a smoother transition from academic leader to professional entrepreneur.
Already graduated? Perfect!
This book
also acts as a helpful manual for budding entrepreneurs. Each section within this book is coupled with area related tips for those readers looking to start a business.
Current student or recent graduate, this book
provides guidance both on how to create a student organization in college and how the process relates to starting a business after graduation.
Get a copy of my book
and use it as a road map to help you get your idea off the ground.
You've worked hard and you deserve it!
---
Paperback or Kindle: