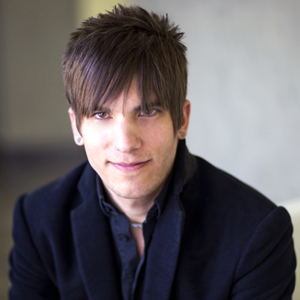 Patrick Greenough. Pronounced Green-oh. Patrick has a BA in Psychology, a BA in Sociology, and an MBA from the University of New Mexico. He also has a Project Management Certificate from UCLA Extension. He has lectured in Internet Marketing at the David Nazarian College of Business and Economics at California State University, Northridge. He is the author of, Student to Founder: Secrets to creating a student organization in college and starting a business after graduation. He has been interviewed on Good Day New Mexico, and in Albuquerque The Magazine. Patrick is a frequent speaker and panelist at universities and events where he shares his insights on leadership, technology, business, and marketing.
The Backstory
Patrick received a double MBA in December 2008 and in October 2009, Patrick moved to Orange County, CA, which he quickly learned was probably the worst time to live on the west coast. The subprime mortgage crisis crippled any hope for respectable income from gainful employment. Patrick soon found himself completely broke, on food stamps, and living out of his car. Given the dire job market, Patrick took his business skills to the streets and began offering small business consulting on a short term pro bono basis. After some connections were made, Patrick found himself managing a sports card & memorabilia shop (a role he held from April-December 2010), and giving talks to undergraduate business students at prestigious universities such as Pepperdine and UCLA.
During his tenure as store manager, Patrick created the store's online presence and began selling on eBay. In July 2010, Patrick created www.radicards.com. After several months of lucrative consignment projects, Patrick left the store to pursue eBay full time. Shortly after the consignment gigs dried up, Patrick was offered a marketing position at UCLA. During that time, he grew the departments' social followers by thousands, designed marketing collateral, learned large scale event planning, sat on a variety of committees and panels in various marketing classes, and began dressing more professionally.
In 2012, Patrick was elected VP Internet Marketing, then later VP Technology for the Los Angeles affiliate of the American Marketing Association (AMA). During that time, he single-handedly rebuilt the chapter's website at amalosangeles.com (now amalosangeles.org). During that time, the chapter was called SoCal AMA. However, given that there were two other nearby AMA chapters in the SoCal area, the LA chapter needed a facelift. Patrick managed a rebrand committee that selected the logo designer (before global branding was implemented) and new name. The chapter is now called AMA Los Angeles. In July 2012, Patrick began building the Museum extension of Radicards® to digitally publish his personal trading card collection for referential use.
In March 2013, Patrick was hired as a marketing & leadership consultant with Chapman University. In this role, he connected with the leaders of the entrepreneur themed network called eVillage and trained them on how to create, brand, develop, market, and sustain their new student organization. Their first meeting was attended by over 90 people, students and professionals alike.
In June 2013, Patrick left UCLA and begin drafting the outline of his first book, Student to Founder and by August 2013, Patrick began writing the first draft. That July, he was elected VP Marketing for the National Human Resources Association (NHRA). He'd been a marketing consultant for the organization for the previous two years so the promotion was a logical one. During his tenure with the NHRA, Patrick created better communications alignment with the marketing chairs of each of the various affiliates around the country. This process improved strategy implementation, community growth, and market exposure. That year, he also managed a website redesign committee for the NHRA where he interviewed and hired the right firm for the role.
In September 2013, Patrick completed his work with Chapman University's eVillage. In December 2013, Patrick finished the first draft of Student to Founder. By February 2014, Patrick was speaking at more universities. This time, California State University Dominguez Hills, California State University Northridge, and his Alma Mater the University of New Mexico.
In March 2014, Patrick began working with a boutique Public Relations firm where he learned small scale event promotions. On Patrick's birthday in May of 2014, Patrick was offered and accepted a position as Lecturer of Internet Marketing at the David Nazarian College of Business and Economics at California State University Northridge, and a marketing position with a boutique real estate firm in Beverly Hills. In July 2014, Patrick left the AMA and NHRA to focus on his two new roles.
For the 2014-2015 year, Patrick managed various links in the marketing chain for the real estate company during the day, and taught an upper division course in Internet Marketing at night. All the while, Patrick finished his Project Management Certificate at UCLA Extension. In June 2015, Patrick graduated from UCLA Extension with distinction (4.0 GPA).
In July 2015, Patrick moved to Albuquerque, NM to finish his book and start his company. In March 2016, Patrick launched his eCommerce business and in August 2016, Patrick published his first book, Student to Founder. In November, he finished the Museum extension of Radicards®, which hosts thousands of images and is updated regularly.
In October 2019, his company, Radicards®, achieved official trademark status and by that year was shipping thousands of orders around the country annually. In late 2019, Patrick expanded his business to include an auction house, which offers consignment services for high end trading cards and includes an archive of sold listings for market values referencing. In October 2020, Patrick moved Radicards® to Dallas, TX. In June 2021, Patrick created Radicards, LLC to represent his holdings under the same name.
Currently, Patrick is expanding his business into new markets and working on the first draft of his second book, 100 Rare Baseball Cards from the 1990s. When Patrick's not studying marketing or building his business, he lectures college course in business and marketing, and enjoys publishing content on www.radicards.com, playing guitar, skateboarding, and attending sports card conventions.